about
Ming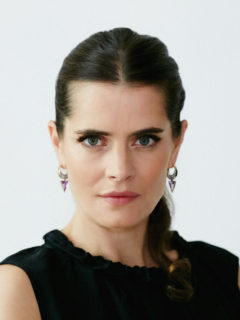 Ming is a renowned designer of fine contemporary jewellery. A trained goldsmith, gemmologist and diamond specialist, for the past 20 years Ming has worked as a private jeweller, creating one-of-a-kind bespoke jewels.
An enduring fascination with natural gemstones drives Ming to seek out the very best from around the world. Her love of gemmology, along with a honed appreciation of the relationship between stone and wearer, is central to every piece she creates. Ming blends her rigorous training with a strong artistic instinct, combining a desire to innovate with a belief in traditional craftsmanship.
Ming has launched two collections, Oriental Garden and Reverence for Nature, both inspired by the Far East. Each collection consists of 15 unique pieces, every one imbued with Ming's distinctive aesthetic.
All of Ming's jewellery is made by hand in London.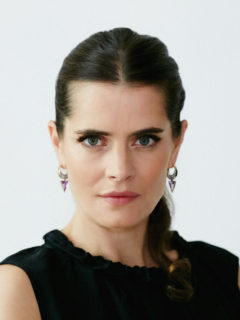 UNIQUE JEWELLERY
Spinel
20ct Spinel in rose gold with ceramic enamel
UNIQUE JEWELLERY
Stained Glass Hoops
Platinum hoops set with pink sapphires and rubies
UNIQUE JEWELLERY
Daisy Chain Earrings
18ct yellow gold earrings set with 5.66ct amethysts, sapphires and turquoise
UNIQUE JEWELLERY
Rose Bud Ring
18ct rose gold ring, set with 7.54ct natural spinel and pink sapphires
UNIQUE JEWELLERY
Armour Ring
18ct yellow gold ring set with octagon emerald
UNIQUE JEWELLERY
Pink Sapphire Chain Ring
18ct yellow and rose gold ring, set with a no-heat 3.44ct pink sapphire, rubies and pink sapphires
UNIQUE JEWELLERY
Turquoise Pink Sapphire Hoops
18ct rose and white gold hoops, set with pink sapphires, turquoise, and diamonds
UNIQUE JEWELLERY
Berries Earrings
18ct yellow gold earrings with ruby, coral, and ceramic berries
UNIQUE JEWELLERY
Baguette City Ring
18ct white and yellow gold ring set with diamonds
UNIQUE JEWELLERY
TV Ring
18ct yellow and rose gold ring set with 7.83cts of pink sapphires
UNIQUE JEWELLERY
Sun Tunnels
Description: 18ct yellow gold earrings set with a pair of 14.05ct natural zircon, and cognac diamonds